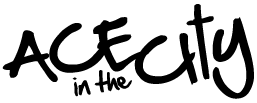 Information
Address
P.O. Box 7497
Minneapolis, Minnesota 55407
Cultivating community through relationships, we are building safe spaces of belonging where all are known, valued, and loved.
Ace in the City is committed to cultivating belonging through community development, collaboration and conversations.
With a ten year history of coordinating frequent programs, parties, and get-togethers at local parks and schools, Ace in the City is intentional in our focus to create spaces where voices are heard, questions are asked, and perspectives are shared. In a world driven by agendas, we believe the best agenda is one where we listen, learn, and practice the ability to see our neighbor even as we navigate the tension that may arise from differing experiences, backgrounds and points of view.
Led by this spirit of collaboration, Ace in the City has orchestrated the development of this collaborative.
Ace in the City will also contribute to the Center of Belonging by providing youth programming and operating the kid's clubhouse.